Camping
Camping in Carolina Beach includes your favorite activities like campfires, smores and night skies full of stars. What sets us apart are our unique locations. Drive out on a four-wheel-drive beach to set up camp by the ocean. Or, rent a cabin in our maritime Carolina Beach State Park surrounded by long-leaf pines and Venus flytraps.
Beach Camping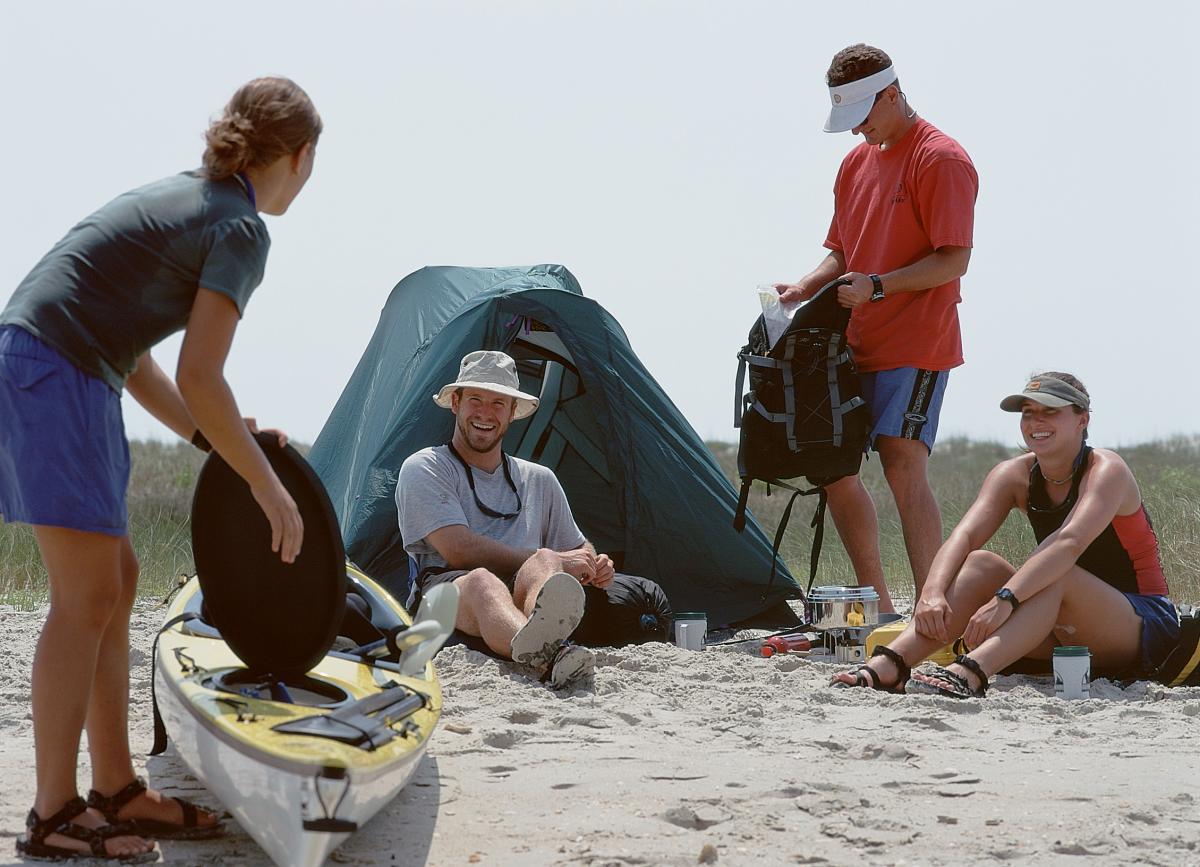 Pack your popup tent and sunblock and gas up the four-wheel-drive vehicle to enjoy camping and relaxation on the beachfront in Freeman Park. Plan to spend time swimming in the ocean, fishing from the shore and enjoying wildlife in this unique camping location. Overnight reservations are required.
Camping at Carolina Beach State Park
The family campgrounds at Carolina Beach Park are surrounded by nature and wildlife unique to the area and sits just off Snow's Cut waterway. Perfect for both RV or tent camping, the site includes amenities like restrooms with hot shower facilities and drinking water stations. Four camper cabins on site can sleep up to six people each and include conveniences like air-conditioning and electrical outlets. With picnic tables and grills or fire rings at each campsite, camping in the State Park is perfect for families looking for a traditional camping experience.
For those less adventurous and looking for the comforts of home,  find our full list of lodging options available for reservations.