Enjoy a season full of outdoor adventure, volunteer opportunities and delicious bites and brews with a getaway to Carolina Beach.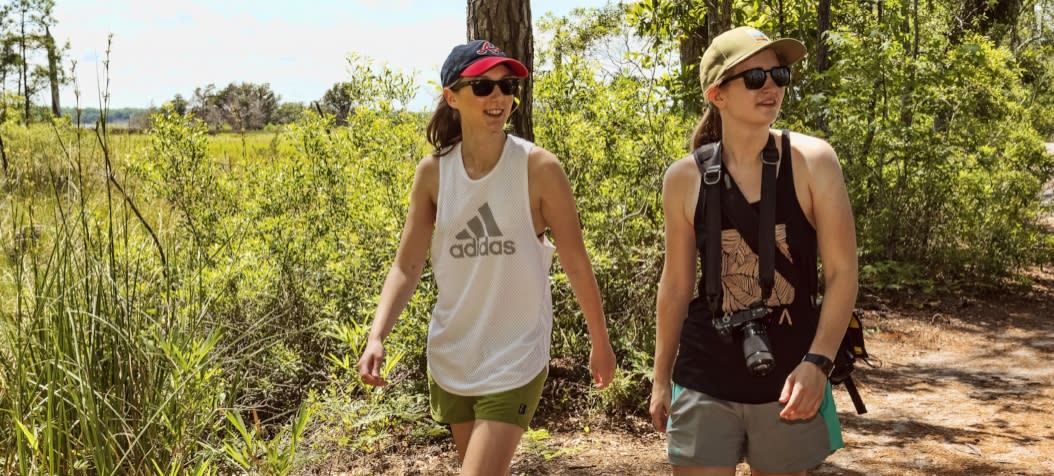 Experience the great outdoors and warm your heart when you give back with opportunities ranging from leading hikes to interpreting astronomy to sharing your bird expertise at Carolina Beach State Park. For another eco-friendly volunteer opportunity, leave a negative carbon footprint after attending Whomporama, an annual event where volunteers walk up and down the beach collecting trash before the body surfing competitions begin.
You'll leave your getaway with a blissful heart after volunteering with Ocean Cure. Through land and water opportunities, this organization helps make the beach 100 percent accessible for a fun-filled day in the surf, sun and sand! Volunteers help handicapped individuals experience the beach in special beach-friendly wheelchairs and ride the waves on adaptive surfboards. While our tourism-related businesses have reopened, help locals post-Florence by donating to the Pleasure Island Disaster Relief Fund to assist with funds donated towards hurricane recovery efforts.
Measure your success by the abundance of smiles you create and become a "volunstar" with the Little Pink Houses of Hope during Retreat Week in April. During the annual retreat, volunteers are tasked with preparing homes for families with a member who is battling breast cancer, so they can enjoy a carefree beach vacation for free. Volunteers can even join the family for activities like beach games, SUP, arts and crafts, biking and more throughout the week.
After a day of hard work, enjoy adult fun and sip seasonal ales at Good Hops Brewing before a well-deserved treat yourself dinner at Surf House or new in town Salt Fish Restaurant and Bar. After dinner and for a different twist on an after-dinner drink, be sure to check out the Fat Pelican – home to a walk-in cooler full of 350+ beers.
Or, embark on a holiday getaway to enjoy Christmas by the Sea that turns the Carolina Beach Boardwalk into the North Pole with interactive exhibits like the interactive Santa's Workshop. Or, enjoy the month-long celebration of the Island of Lights Festival with events like the Island of Lights Christmas Flotilla where decorated boats set sail for a parade on the water or the Island of Lights Holiday Tour of Homes.